A new storm develops in the Western Caribbean Sea and its name is "Nate".
On Thursday morning, "Nate" was just offshore the Nicaraguan coast with top winds registered at 40 mph. It is moving northwest under 10 miles per hour and should impact coastal Nicaragua and Honduras throughout the day.
It should dump plenty of rain across the region:
Honduras and Belize can expect 2 - 5 inches with isolated areas getting as much as eight.
Eastern Yucatan may see between 4 - 8 inches with some areas as much as 12.
Costa Rica and Panama are forecast to get between 5 - 10" with isolated areas up to 20".
Nicaragua will see huge downpours of 15 - 20 up to 30 inches in accumulation which will surely lead to flooding , land and mudslides.
Tropical Storm "Nate" is very close to land and that should keep its growth process in check until it gets into the Gulf of Mexico over the weekend. While the waters here are not has hot as they were a month ago, there's still plenty of juice to elevate "Nate" to hurricane status on Saturday/Sunday.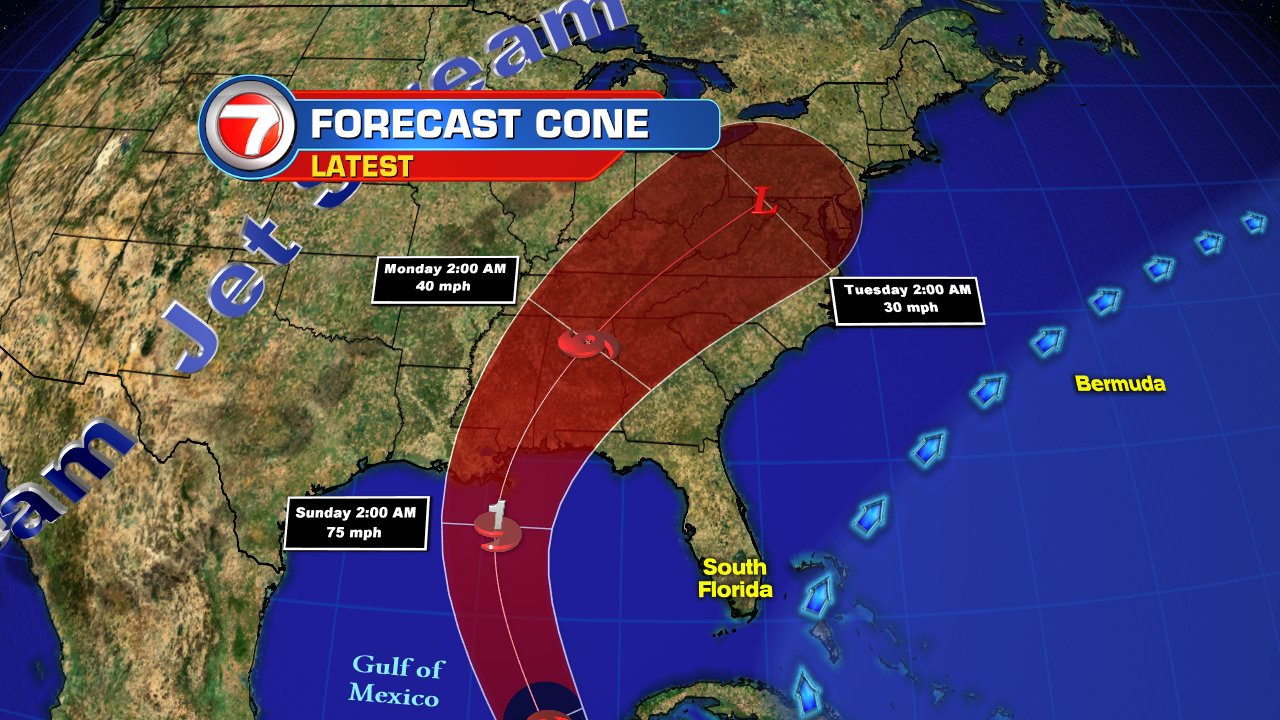 The models on Thursday, shifted the cone a little further west as the strong upper level winds that were supposed to nudge east will arrive later than anticipated. This now places the area from Pensacola west to SE Louisiana in the cone of concern. Keep in mind this red area only represent where the eye may be at that time. Impacts can be felt hundreds of miles away from the center.