I've received a rather sizable amount of questions regarding a tsunami watch for the Caribbean.
Here's what I've been able to track down.
Is there really an underwater volcano?
There is indeed an underwater volcano roughly 5 miles north of the island of Grenada, just west of the Grenadines island chain. It is also around 10 miles deep.
The volcano, rises over 4-thousand feet above the seafloor on a steep slope of the Lesser Antilles ridge. The map is courtesy of Wikisismos
What is the volcano called?
The name of this undersea volcano is "Kick 'em Jenny". (Unusual name but true).
The volcano started coughing on Thursday and vulcanologist's started paying closer attention.
Is there really a tsunami alert?
The Seismic Research Center at the University of the West Indies said seismic activity increased and issued an "orange alert" for the possibility of an eruption over the next 24 hours.
If it does erupt, there is fear a Tsunami may be generated by the blast. The tsunami could impact coastal Venezuela in 90 minutes.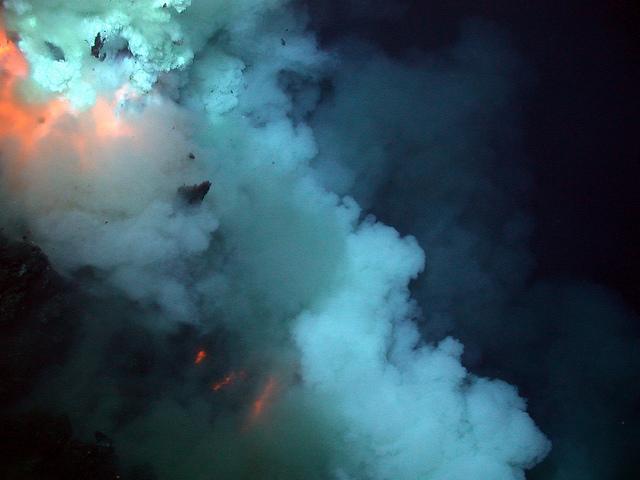 So far the only indirect impacts of the volcano is Internet outages.
Even though there is an "Orange alert", the experts say the chances for an actual Tsunami is extremely low.
However, "Kick 'em Jenny" could produce choppy seas, heat up the surrounding waters to the boiling point, and even hurl rocks right on up to the surface.
As of this writing, reports from divers say the Volcano is "degassing", which means its letting out some steam in the form of magma bubbles.
Who should worry?
The alert is mostly aimed at boaters. They are advised to remain at least 3 miles away from the volcano site.
This is due to those bubbles reaching the surface. It can lower the density of the seawater and make it difficult for boats and ships to remain buoyant and thus add the threat of sinking.
There are no worries for South Florida.
What about on land? Any worries?
Acting Prime Minister Elvin Nimrod informed the citizens that the volcano poses "no significant threat" to the island or for that matter any nearby islands. He suggested citizens go about their daily routines.
History:
"Kick 'em Jenny" was discovered in the 1930's. In 1939, it had its most powerful eruption shooting a cloud of ash around 900 feet in the air. That was the strongest blast ever. 12 eruptions have been reported since, with the latest taking place in 2001. Up to this point there have been no fatalities.